Technology beyond the yield monitor isn't usually given much thought during the months when harvest is in full swing. Knowing that time is your most valuable commodity, FarmLogs has several tools that you can easily use to ensure a timely, efficient, and ultimately successful harvest. These tips and tools will make tasks such as record keeping, employee management, and decision making easier.
#1: Prioritize which fields to check first
If your fields are spread out, you or an employee probably spend a lot of time driving from field to field checking rain gauges, soil conditions, and crop drydown. With FarmLogs, you can use Recent Rain and Satellite Imagery to prioritize which fields to check first, and save time that might be better spent on other tasks.
Rainfall Tracker can replace your rain gauges. Every time a rainfall event occurs on one of your fields FarmLogs will send you a notification, so instead of driving to each field you can make the decision to focus operations on fields where soil conditions are drier based on your rainfall notifications.
Learn how one farmer who runs a multi-state operation used FarmLogs Rainfall Tracker to replace the rain gauges on his fields »
Crop Health Imagery can also reduce the time you spend driving to check your fields. It can be used as an eye-in-the-sky decision making tool that can help you know where to focus field operations based on crop drydown. Drydown can be tracked using WDRVI and True Color imagery—as the crop starts to lose dry matter and advances to full maturity, you will notice a steady color change progression from green to red in the WDRVI images.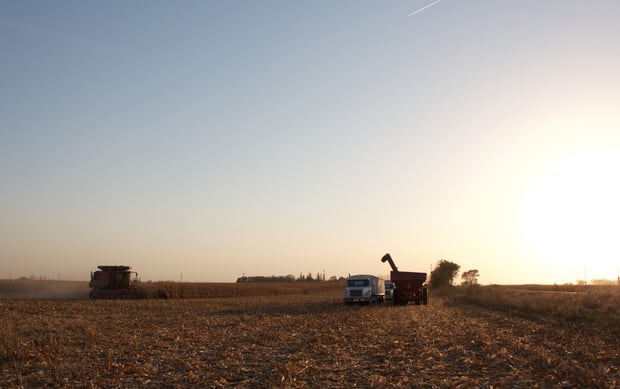 #2: Streamline employee/equipment supervision
During this busy season, it can be difficult to keep track of where employees and equipment are and what work is being completed. This complication is often compounded when it comes time to record field activities and make sure records are updated. To combat this, you can utilize Automatic Activity Recording (AAR). AAR uses the GPS in your mobile device to detect when equipment enters a field and automatically creates an accurate record of what occurred.
The only manual entry required is prompted shortly after entering the field asking you to fill in the details of what field work is being performed. AAR will record machine path, ground speed, wind speed, and the time of day along with other details that you can add. As long as you have the FarmLogs app on your mobile device, AAR can be used by you or any employee that is operating equipment.
Learn about how one Wisconsin Farmer is using AAR to make record-keeping easier in this blog post »
#3: Keep updating your equipment records
Equipment maintenance easily ranks as one of the most important tasks during harvest. Regular equipment maintenance can stave off costly wear and tear and prevent time consuming equipment repairs that can mean downtime from harvesting, and can also avert life-threatening situations (such as fires).
Just like record keeping of field activities, record keeping of equipment can be easily overlooked, especially in multi-person operations. To make this task easier and more efficient, you can keep track of equipment maintenance using Equipment Records (included in FarmLogs Complete). Equipment cleaning such as combine blow-off and washing in between fields can also be recorded here, which can have far reaching effects on operations where weed resistance is an issue.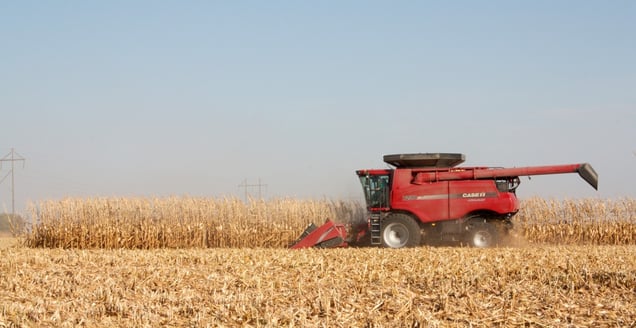 #4: Continue field scouting
Although scouting isn't generally thought of as harvest task, it's important to have an easy, reliable, and accessible way to record any problems, anomalies, or areas in the field that need to be addressed when you are driving the combine. This is where the Scouting tool can be incredibly useful. Instead of trying to keep track of notebooks or scrap paper, you can just log in to the mobile FarmLogs app and enter geo-referenced notes while you're in the field. These notes can then be referred to or shared at any time and will allow you to go back to the same spot in the field if a problem needs to be managed before the next growing season.
Read how Michigan farmer Nick Chamberlain, is using the Notes tool in this way »
Utilizing some or all of these tools during harvest can help ensure that you bring in the 2017 crop quickly, efficiently, and safely. We'll wrap up this three-part Harvest & Tech series with a final blog post about tools that can get your 2018 crop off to a great start!