We recently caught up with Tim Phlegar from Nationwide® to talk about how technology is playing a role in the future of family farms, and to learn about the resources they provide farmers through their Land As Your Legacy® program. Whether your farm has been around for several generations or you're a first-generation farmer, Nationwide has some great tools to help you plan for what happens to your operation after you're gone.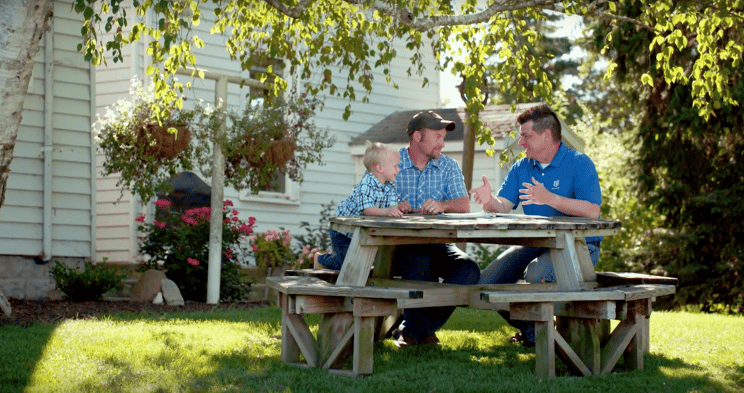 What is Land As Your Legacy?
The Land As Your Legacy program is designed to help farmers and ranchers build a transition plan. A successful transition plan addresses five key elements:
Succession planning – Creating a path to successfully pass the farm to the next generation
Business planning – Evaluating the farm's financial viability now and in the future
Risk management – Identifying and preparing for risks to the farm operation
Financial independence – Moving the senior farm operator into the role of mentor and transitioning income from the operation to the next generation
Estate planning – Reviewing/establishing legal documents to ensure your goals and objectives are fully executed at your passing.
Addressing these five elements will help ensure your goals and objectives for your farm/ranch will be met.
Why was this program started?
In short, Nationwide's history is rooted in agriculture. Nationwide began in 1926 as the Farm Bureau Mutual Insurance Company and today it is the leading insurer of farms and agricultural cooperatives in the country. Nationwide understands the needs of modern farms and their operators because the majority of Nationwide's board of directors are active farmers.
We recognized that one of the biggest challenges to the farming community is the ability to pass farm property on to future generations and maintain it as a viable farming operation.


What do you believe is the most difficult part of transition planning on the farm?
The most common roadblock we see in completing a transition plan is solving for family dynamics. Often it is difficult to start a family discussion around who will take over the farm. Although each farm has unique challenges, we usually see these common issues:
one heir wants to farm the land and the other heirs want to sell
there is no one to take over the operation
more heirs want to run the farm than the farm can economically support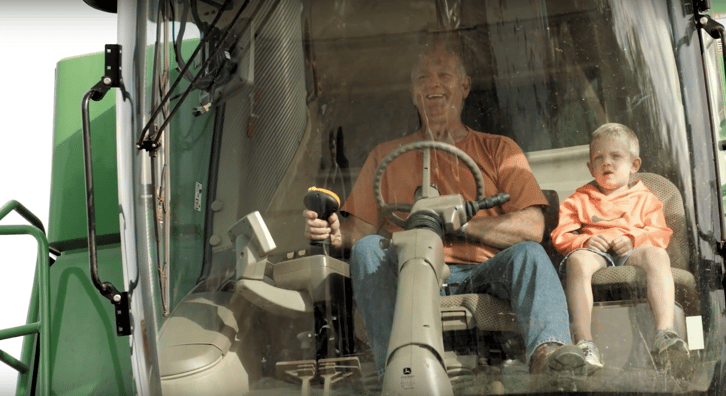 What resources do you provide to help with this process?
Nationwide has a thorough training program for all Land As Your Legacy advisors. The advisors address all five elements of the process with the assistance of our home office personnel comprised of JDs, CPAs, and other highly credentialed consultants. They then will provide a detailed and customized plan for a farm family to consider.
What is the cost to create a customized Land As Your Legacy plan?
The real upfront cost is time. Although the plan is not free to implement, there is no cost to farm families to create the plan. Expenses are incurred by the farm family when it comes time to implement the plan; this could come in the form of setting up legal documents, purchasing a financial solution, or other fees or expenses to put the plan in place.
How do you envision the role of technology and digital tools like FarmLogs to change in the next few years with succession and business planning?
FarmLogs and other similar digital tools are the wave of the future.
Farmers are early adopters and inventors of technology to gain efficiencies in an ever more difficult business.
These digital tools should help farmers make quicker and more informed decisions on money and management, which sets the stage for a more viable operation and a more successful transition plan.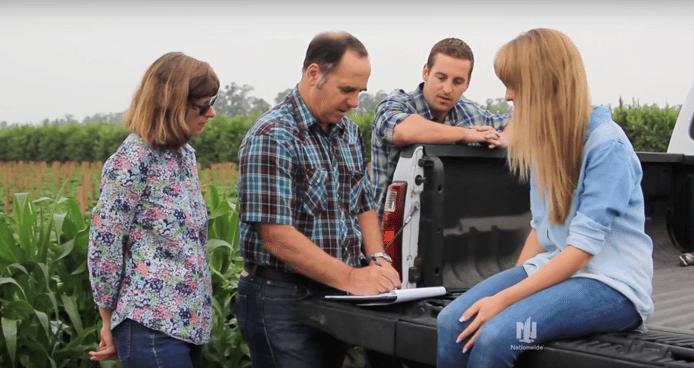 What are some tips that you can give our users for creating a plan for the future of their farm?
Some best practices we suggest are:
partnering with trusted advisors
making sure your plan is in writing
have an open and honest dialogue with everyone involved
When we say partner with a trusted advisor, we mean work with financial professionals, attorneys and CPA that specialize in and understand transition planning. Writing it down may sound basic but if it's not documented, it never happened. An open dialogue with all involved is key to implementing a plan that everyone is comfortable with.
Ask the question: "What's in the best interest of the farm?"
---
Learn more about how farmers are using technology to improve the longevity of their family farms »
---
Federal income tax laws are complex and subject to change. The information in this memorandum is based on current interpretations of the law and is not guaranteed. Neither Nationwide, nor its employees, its agents, brokers or registered representatives gives legal or tax advice.
This material is not a recommendation to buy, sell, hold or roll over any asset, adopt an investment strategy, retain a specific investment manager or use a particular account type. It does not take into account the specific investment objectives, tax and financial condition or particular needs of any specific person. Investors should work with their financial professional to discuss their specific situation.
Nationwide and Land As Your Legacy are service marks of Nationwide Mutual Insurance Company.
LAM-2845AO (10/17)