Grains finished mixed with corn and soybeans higher and wheat lower after today's USDA report. Get the rest of the details in this WASDE recap by The Hueber Report:
Corn
The USDA reduced corn yield to 180.7 bushels per acre. That was right on our estimate of 180.6, but lower than the consensus figure of 181.8. This helped combat the higher carry-in we received from the Quarterly Grain Stocks report last month, but didn't fully offset things.
The old crop stocks figure led supply 89 million bushels higher despite the 49 million bushel cut in production. On the demand side we saw a 25 million bushel cut to the feed and residual category and a 75 million bushel increase in exports.
Ending stocks settled 39 million bushels higher than last month at 1.813 billion bushels; below the average trade estimate of 1.919 billion.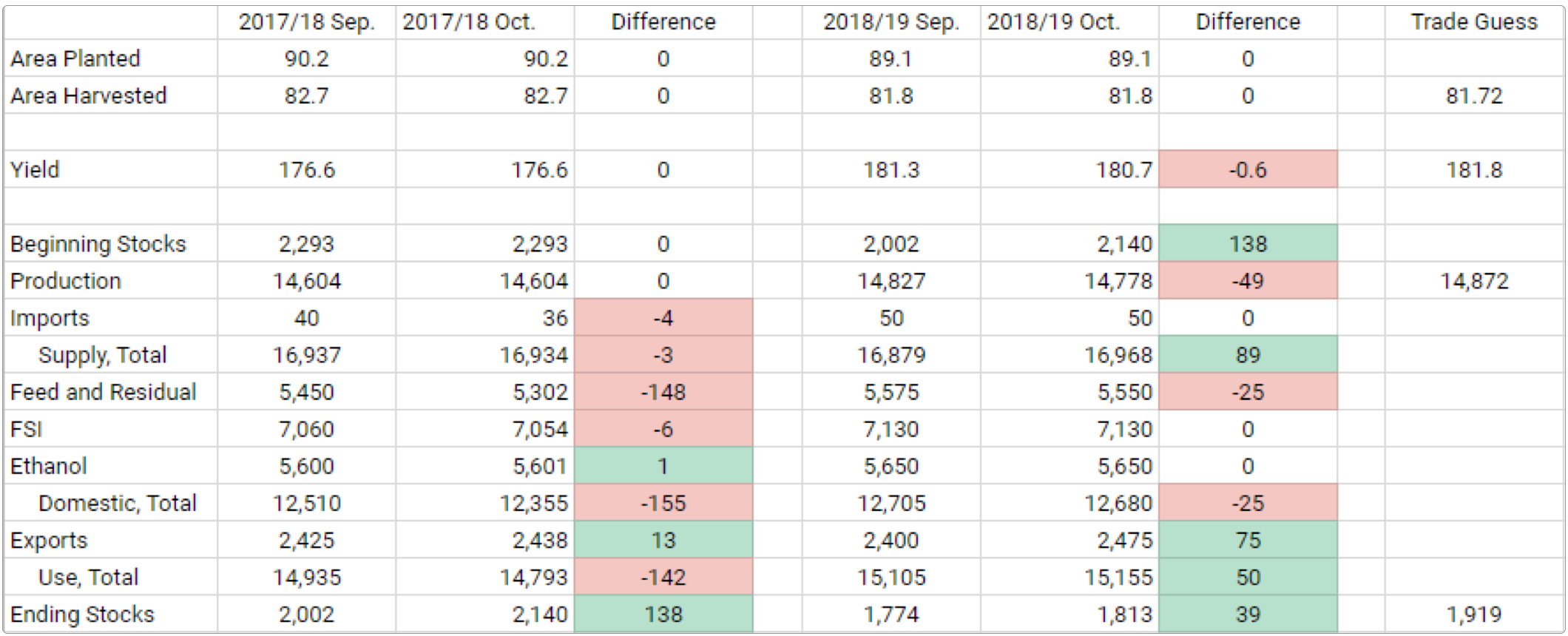 World ending stocks for corn were raised 2.3 million metric tons on higher beginning stocks. Those are now at 157.03 million metric tons, which remains the lowest figure in a number of years.
The stocks to use ratio is a bullish 14.39%, which we believe will ultimately continue to support the market.
Today's failure at 370'0 indicates we aren't quite ready to rally. It was nice to see the breakout higher, as it shows the market's enthusiasm, but we still feel a setback is in order.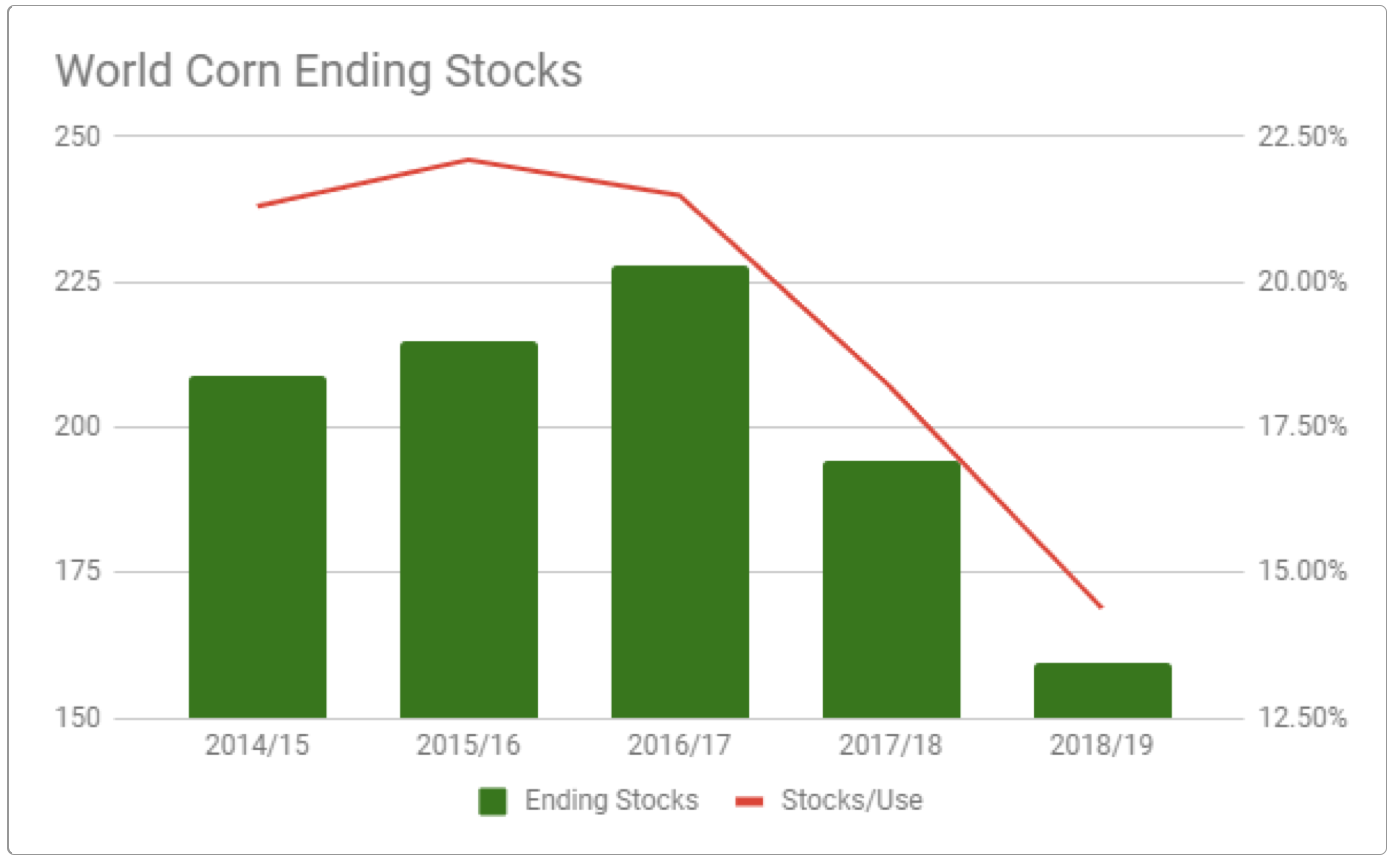 Soybeans
Soybeans rallied not because the report was bullish, but because it wasn't as bearish as the market was expecting.
The USDA raised the yield to 53.1 bushels per acre, but that was still less than the market was expecting. Production was actually reduced here because of a cut in acreage.
With the small cut of 3 million bushels and the higher carry-in of 43, we have a net increase in supplies, ultimately ending stocks at 40 million bushels. That ending stocks figure was 885 million bushels against an average trade estimate of 898. There were no revisions to the demand side of the balance sheet, which is probably bullish by itself.

World ending stocks were revised higher based on higher carry-in. That figure was 110.04 million metric tons. There wasn't much else on the world balance sheet worth noting, as the increase in ending stocks was really based on the U.S. beginning stocks revision.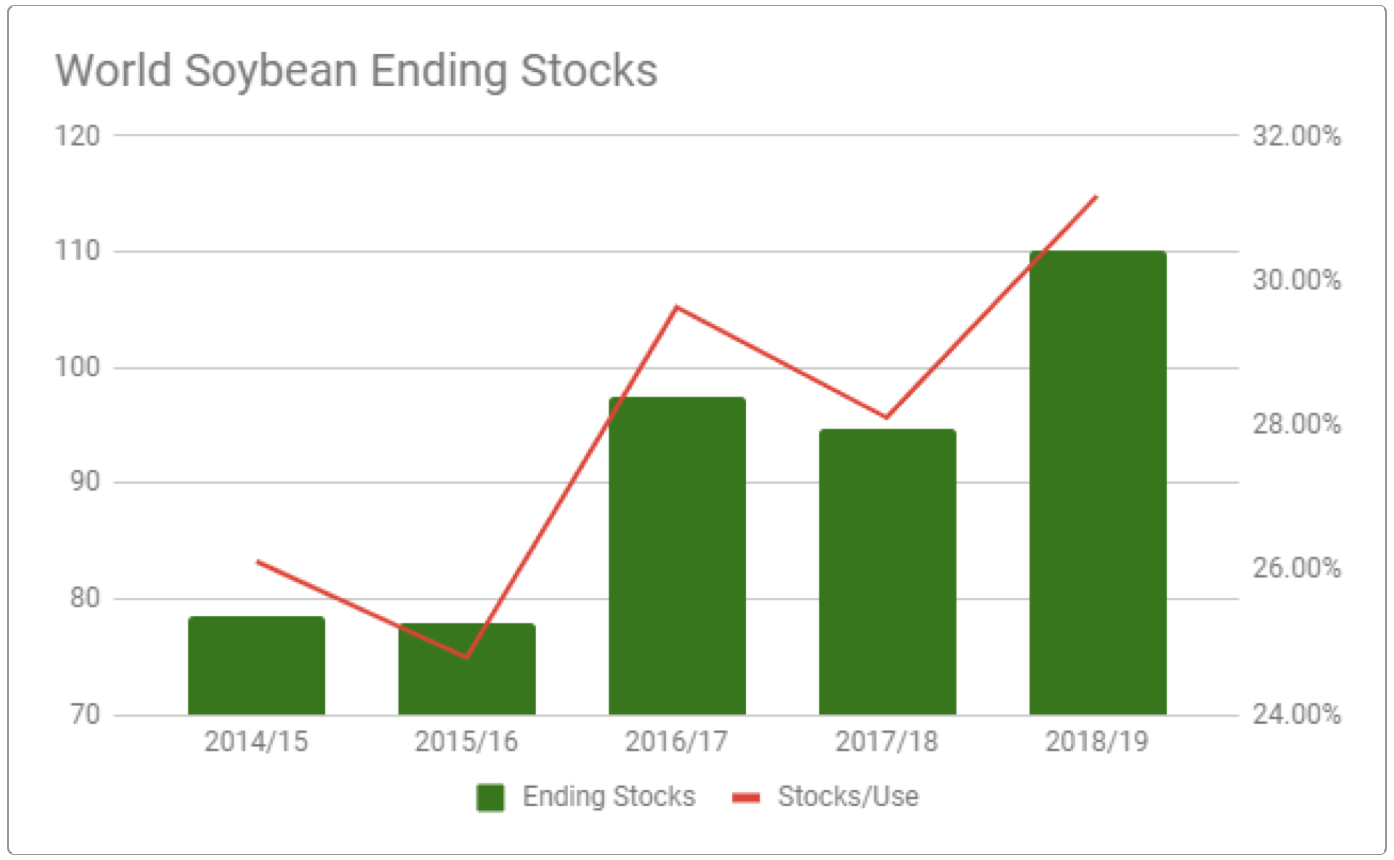 Wheat
The wheat numbers weren't changed all that much.
Yield was revised a touch higher to 47.6 bushels per acre. That led to an increase in supplies of 11 million bushels.
Usage was dropped 10 million bushels on a revision in the feed an residual category. This led to ending stocks of 956 million bushels, a 21 million bushel increase from last month and 6 million bushels higher than the average trade guess.