Corn prices over the last 20 years have followed a similar pattern year to year. Though each year a variety of events move the market one way or another, one trend remains constant: prices are up during the growing season and down during harvest.
During the North American planting and growing season supply is low, causing prices to go up. During harvest there is an excess of supply in the market, driving prices down. This economic principle isn't new, but what we do with this information is important.
Average of Daily December Corn Prices 1996 - 2016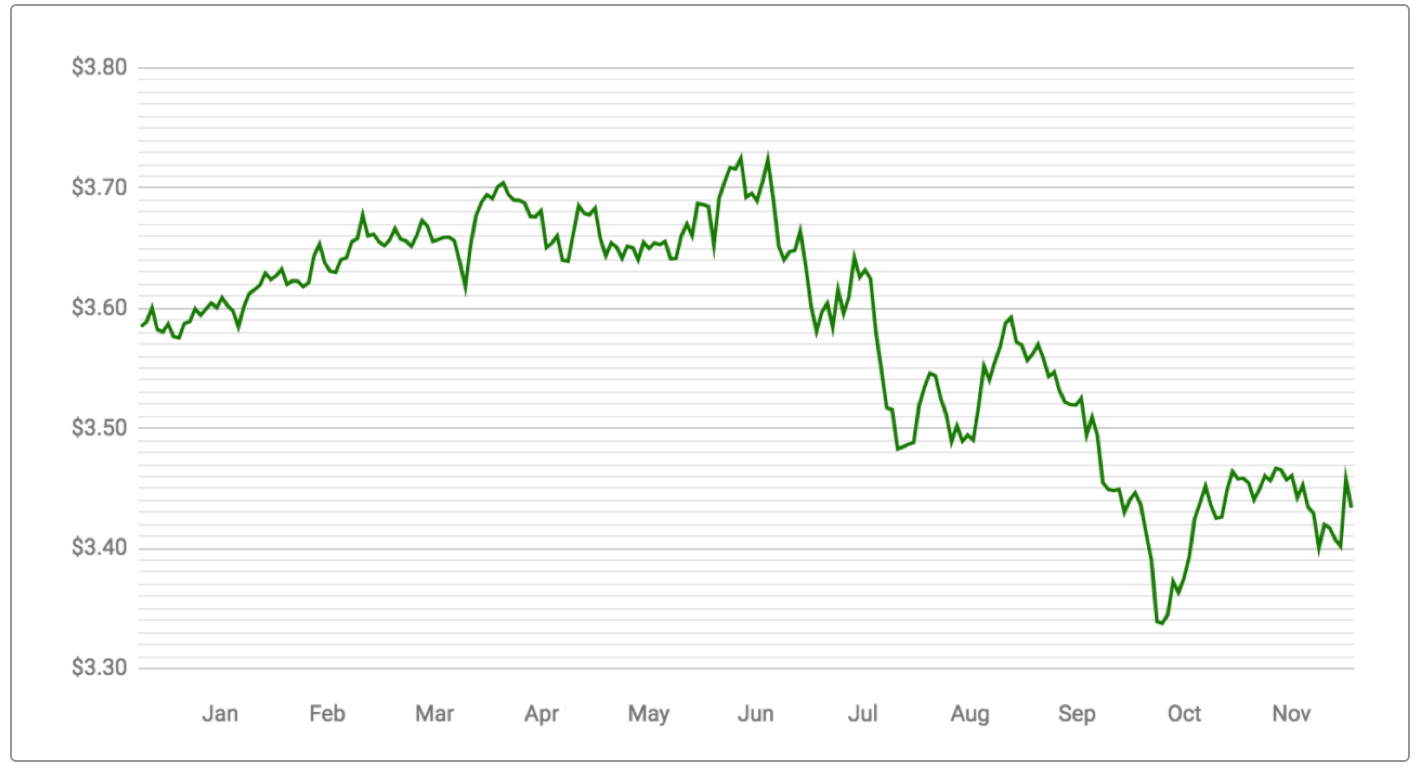 We see the uptick in June and July largely because of the strong corn prices from 2008-2013. When you look at the chart below, you can see that the last three years have evened out.
Average of Daily December Corn Prices 2014 - 2016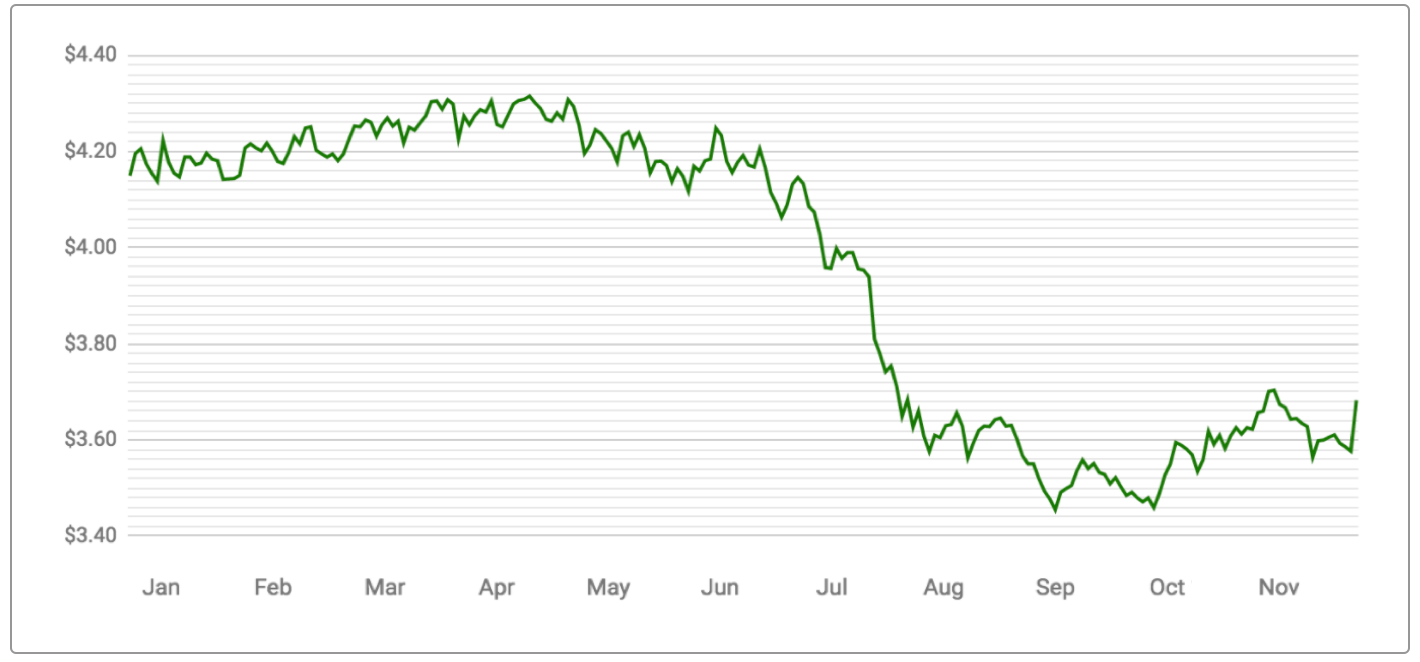 Although the price scale changes, always go back to a simple grain marketing principle: lock in grain prices pre-harvest when prices have been historically higher.
That may mean forward contracting, futures, or using options. No matter what strategy you are using, protect the value of your crop. With recent prices dipping below $3.50, it's evident why forward contracting is key to mitigating loss.
If you didn't forward contract before harvest, you still have alternatives. One recommendation would be to store a portion of your crop this year, and wait to sell it until prices go up again next year. Remember, having a diversified strategy and staying consistent year-over-year is important for accurately measuring your success.
---
Visit our Crop Marketing Education page for more!