What is the state of ag in the United States? We surveyed over 1,000 growers to uncover the biggest challenges they're facing and to learn how today's farm is using technology to improve daily operations and gain a competitive edge.
The 2017 State of Ag Report covers topics like family farms, what challenges growers are facing, how growers are marketing grain, land costs and availability, technology use, and the future of agriculture. Here are three key takeaways from the report:
1. Farming is still a family business
97% of the 2.7 million farms in the U.S. are family owned, and most growers work directly with their families on the farm. Despite this, it's uncertain if younger members of the family will stay on the farm long-term, as the number of young farmers is slowly declining.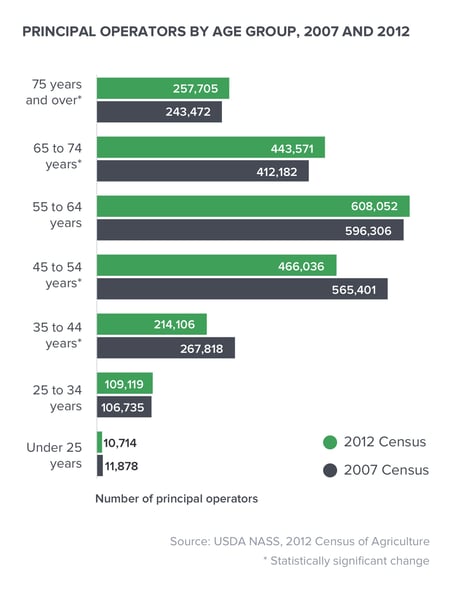 2. Crop prices and input costs are the biggest challenges growers are facing
66% of growers said that crop prices are one of their biggest challenges, and many growers are looking for new ways to increase efficiency and output. Although there has been a 150% increase in the overall agricultural output in the United States since 1948, the amount of inputs being used has stayed relatively the same.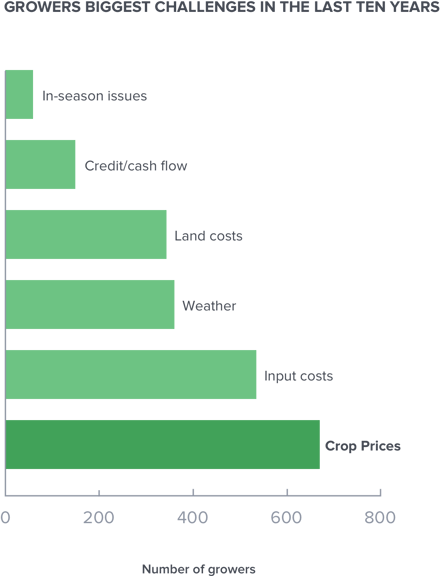 3. Technology is changing the industry
From changing the way that growers manage their operations to transforming the day-to-day work on the farm, technology has significantly impacted the agriculture industry. 61% of growers said technology has made farming easier for them in the last decade, and adoption of precision ag technology on the farm is increasing.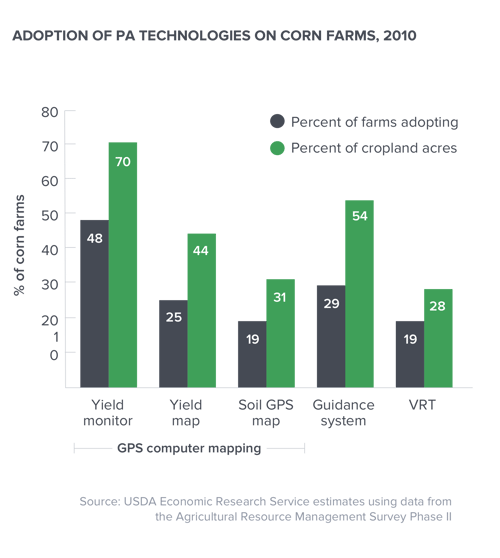 What else have we discovered about the modern-day farm? To find out, continue reading the 2017 State of Ag Report »